In a world where the intersection of cryptocurrency, real estate, and senior living markets remains largely untapped, Beach Avenue Financial (BAF) emerges as a trailblazer. Their brainchild, HOTTEL, addresses critical issues in three interconnected industries. Let's delve into how HOTTEL is set to reshape the landscape of real estate investment.
Meet the Visionary: CEO Rich Tuckwell-Skuda and Team
At the helm of BAF is industry luminary Rich Tuckwell-Skuda, a seasoned hotelier, tech innovator, and marketing maven. With a track record of transforming hotels globally, Tuckwell-Skuda's achievements are nothing short of remarkable. He's not only pioneered AI-powered booking platforms but also redefined digital marketing in hospitality. Tuckwell-Skuda's visionary leadership has left an indelible mark on the industry.
Unveiling HOTTEL: A Game-Changing Digital Asset
HOTTEL, the world's first tangible real estate asset-backed digital currency, is poised to revolutionize the investment landscape. Built on the Ethereum V2 framework, it promises future-proofed tradability and usability. Its uniqueness lies in its tie to physical assets, providing unprecedented stability in the volatile world of cryptocurrencies.
Securing Investor Interests: A Commitment to Compliance
While the SEC currently doesn't regulate the crypto market, BAF operates with utmost diligence, adhering to SEC standards. This proactive approach ensures that investors are shielded in the event of future regulation.
Valuation Like Never Before
Unlike intangible crypto-coins, HOTTEL's value is anchored in tangible assets and passive business revenue. This ensures a more stable valuation, shielded from the whims of the crypto market. The quarterly valuation process, conducted by industry-heavyweight Northern Trust, provides transparency and reliability.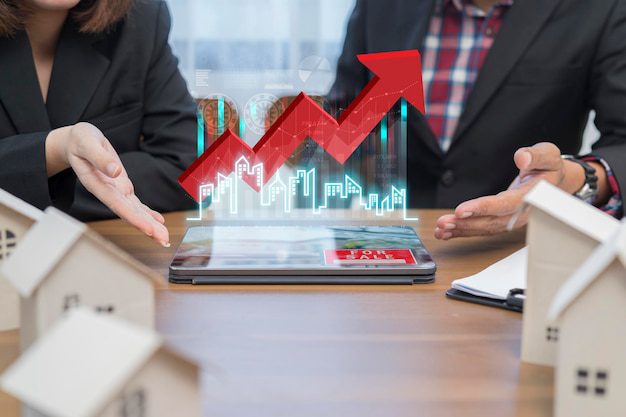 Forecasting Growth: A Promising Future
With projected growth rates reaching staggering heights, the potential return on investment for HOTTEL is truly compelling. A base token value of $70 within 5 years signifies an impressive 467% increase in value.
Tokenomics: A Strategic Approach
BAF takes a unique approach to managing funds generated from HOTTEL's sale. By adopting a fully auditable 'management company' model, they ensure controlled spending and forecasted profits, mirroring traditional business practices.
Strategic Acquisitions: Target Markets
BAF's acquisition strategy is rooted in prime locations, including key areas in California, Nevada, Arizona, Florida, Texas, Tennessee, New York, Boston, Chicago, and select fly-to markets, Puerto Rico, and Hawaii. This targeted approach maximizes the potential for repositioned assets to thrive.
Conclusion: A New Era of Real Estate Investment
With HOTTEL, Beach Avenue Financial is poised to reshape the real estate investment landscape. By marrying the world of cryptocurrency with tangible assets, they've unlocked a realm of possibilities. Investors stand to benefit from a meticulously crafted strategy, guided by industry visionaries. As HOTTEL takes center stage, it's poised to redefine how we perceive and engage with real estate investments in the digital age. Get ready for a journey like no other.