The demographic shift in America is undeniable – the senior population is growing rapidly, and so are their needs. HOTTEL, driven by a commitment to meet this demand, is strategically positioned in the senior living sector. Let's delve into the compelling reasons that make senior living a crucial focus for HOTTEL.
Addressing the 'Aging Out' Dilemma
As Americans age, a significant proportion finds themselves in a unique position – they no longer wish to live alone in private residences, yet they don't require the full support of assisted senior living. This group, known as the 'aging out' population, faces a shortage of suitable accommodation options. Traditional senior communities, while abundant, may not align with their lifestyle preferences.
Extended Lifespan and Improved Quality of Life
Medical advances, heightened health awareness, and improved fitness levels have resulted in today's 75-year-olds being more active and engaged than their counterparts from decades past. This demographic enjoys a higher quality of life, independence, and increased longevity. This trend is projected to continue, indicating a growing need for tailored living solutions.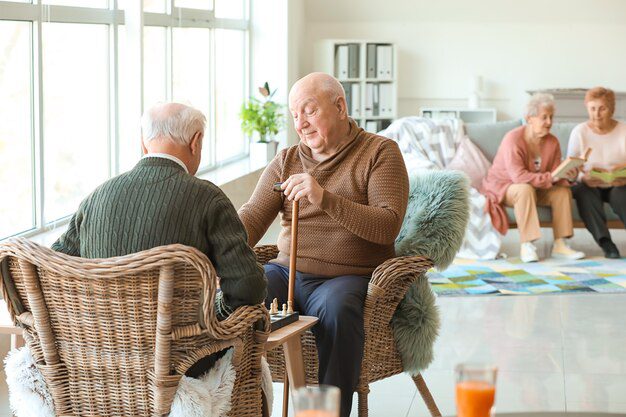 Current Senior Living Landscape
In 2020, there were 47 million Americans between the ages of 65-84, with 7 million aged 85 and above. Only a fraction of these individuals had access to luxury senior living options. Existing communities fell short of meeting the demand, especially in the Northeast and Midwest regions. This represented a significant market value of $420 billion, yet construction efforts lagged behind.
Future Projections and Shortages
Looking ahead to 2030 and 2040, the senior population is set to expand even further, with an increased demand for luxury senior living. The market value is projected to reach trillions of dollars. Unfortunately, the construction of new facilities is not keeping pace with this demand, leading to an ongoing shortage of senior living accommodations.
A Vision for Inclusive Communities
HOTTEL envisions a community where seniors can thrive independently within a mixed-age environment. Residents have the freedom to request assistance with everyday tasks, creating a higher quality of life without the stress of managing a personal support team.
HOTTEL: A Tangible Investment
Unlike cryptocurrency investments, which are known for their volatility, HOTTEL offers a tangible investment opportunity. It is backed by a diverse portfolio of commercial real estate assets, ensuring a stable foundation for growth. The distressed assets acquired by HOTTEL offer a unique opportunity for value appreciation and passive income generation.
Strategic Growth and Portfolio Diversification
With a target of 325,000,000 Tokens sold, HOTTEL aims to acquire, renovate, and reposition 240-300 properties. These properties, whether Hotels, Multi-Family, or Independent Living Communities, are poised to generate substantial profits, further fueling portfolio growth.
Conclusion: Empowering a Thriving Senior Community
HOTTEL's strategic focus on senior living arises from a genuine commitment to address the evolving needs of an aging population. By providing tailored, independent living solutions, HOTTEL is not only contributing to the well-being of seniors but also offering investors a unique opportunity for stable, tangible growth.